How do I pay for my ticket with Virgin Points? Follow
The great news is that you can now redeem your Virgin points towards the cost of your train travel!
Open the Virgin Trains Ticketing app
Select the journey(s) you require
Select the dates and times
Follow the process through to Checkout
Select 'Choose your saving' as pictured below
Please then select if you would like to pay the full ticket price with Virgin points or partially discount the ticket (example below)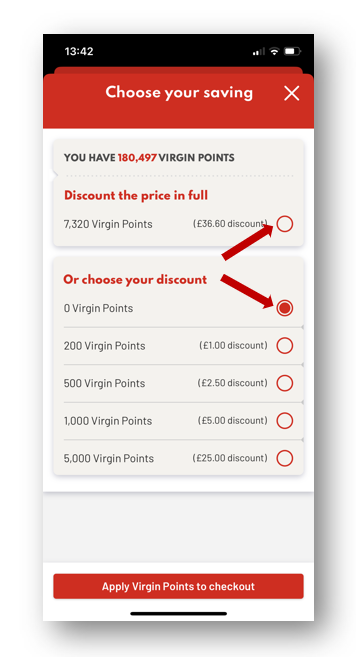 Then click "Apply Virgin Points to checkout" at bottom of screen.
This will redirect you to Checkout where you will see your chosen amount of points deducted from your Total. (pictured below)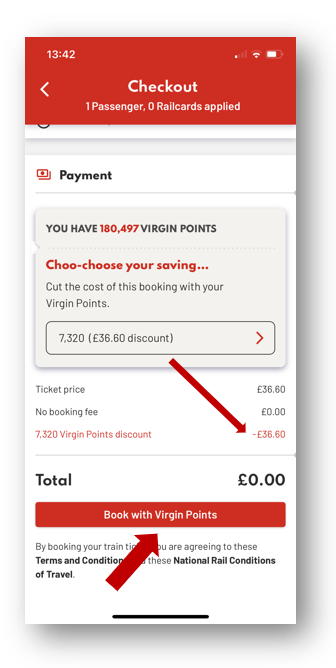 This deduction of points will then show in your Virgin Red Activity and Points balance.
If you run into any issues please contact Virgin Red Member Support