Applying for Delay & Repay when Virgin Points have been used to purchase tickets. Follow
Cancelled travel
If your train journey is cancelled you may be entitled to a full refund from the retailer of your ticket. To claim for cancelled travel within 2 hours of the ticket purchase please contact Virgin Trains Ticketing support team. If you booked longer than 2 hours ago please complete the Refund Form.
Delayed travel
Delayed travellers may be entitled to compensation from the train operator that caused the delay. You can find the details of the train operator on your ticket. The operators website will have information on their Delay and Repay schemes.
For delayed travellers who purchased their tickets either in full or partially with Virgin Points.
When completing the claim form with the train operator please include the full cash price of the ticket. You can find this by opening the Virgin Trains Ticketing app > My tickets > Select the correct journey > click 'View full booking receipt' > here you will see full cash price of travel. Example below: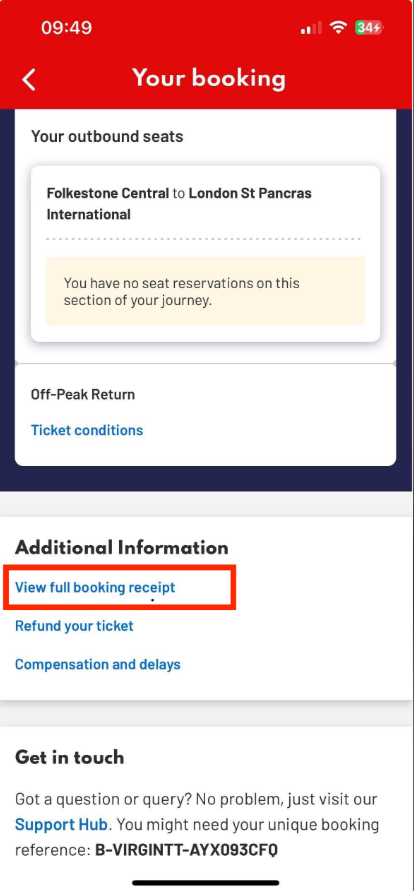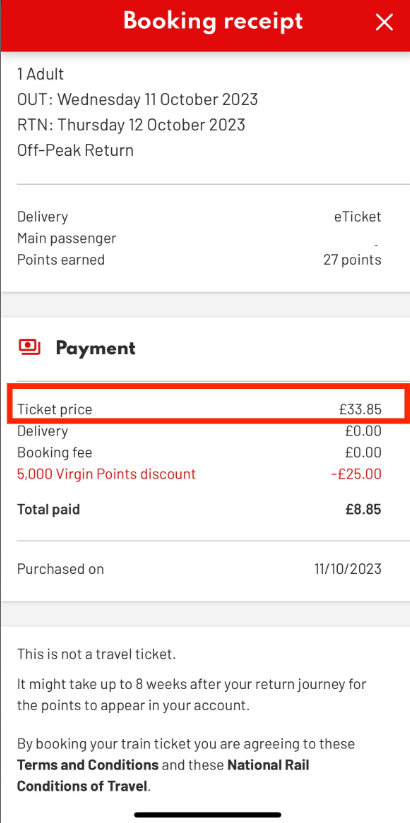 If you have any further questions please contact the Virgin Trains Ticketing support team.